How to Choose Junior's First Train Set
Posted on
Holidays and birthdays are the traditional times when parents and grandparents present children with train sets. Once you select a child's first train set, choosing the next one, or adding to the existing set becomes easier. Choosing the right train for your child is a matter of taking into account his or her age, interests, and manual dexterity, as well as your budget and your space constraints.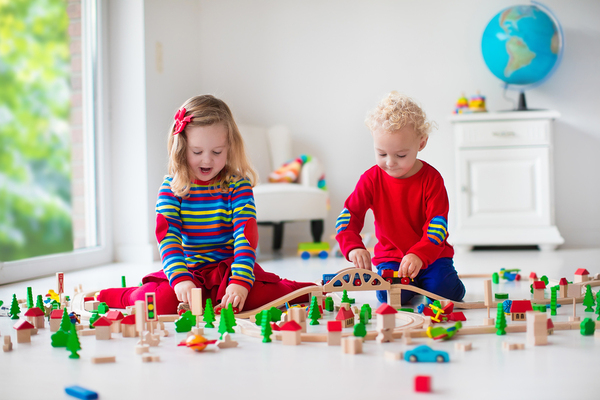 Non-powered train sets for toddlers are available and easy to put together.

The main guideline for choosing a child's first train set is to make sure you're buying what's appropriate for the child's interests and capabilities. It's all too easy for a train set to conform more to what dad or granddad is interested in, and this may or may not be appropriate for your child. Here are some other tips on choosing your child's first train set.
Toy Trains or Model Trains?
Model trains started out as toys, albeit expensive ones. They were well made and could stand up to a lot of "play," plus they were realistic looking. Today, model trains are more about realism and details, and they may or may not be able to withstand a young child's enthusiastic play.

Toy trains, on the other hand, are designed with kids in mind. They may look less realistic, and they may not be electric, but they can be ideal for the preschooler who doesn't yet have the fine motor coordination necessary to use electric model trains. And of course, when train sets include tiny parts and other small objects, they may not be appropriate for the youngest train enthusiasts.
Train Sets for Preschoolers
Most preschoolers start playing with non-electric trains that use wooden tracks that are easy to arrange and connect together, as well as train cars that are easy to connect using simple magnets. While most basic sets have enough tracks to create an oval, extension tracks are relatively easy to find so your preschooler can make more complicated layouts like figure-eights. Though children can vary considerably in terms of manual dexterity and maturity (even within the same family), electric train sets should generally be reserved until a child reaches age 6 to 8.
Size Considerations
With electric trains, you have a choice of many different sizes, from tiny N scale sets to big G scale trains and several sizes in between. The "classic" electric train set size is O scale, and with adult supervision, kids in approximately the 6- to 8-year age range can operate these, while 10-year-olds can generally run them safely on their own.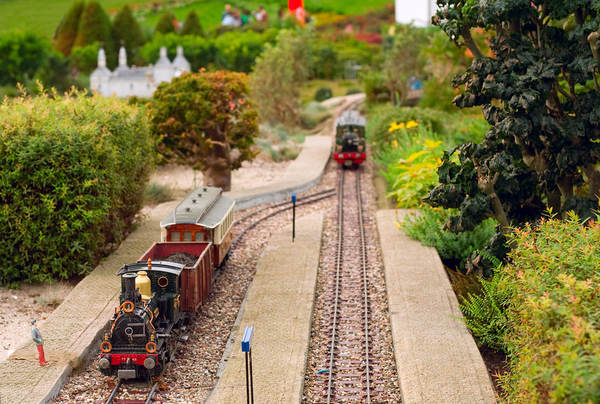 Most 10-year-olds are capable of setting up and running electric train sets.

A general rule of thumb is that the younger the child, the larger the train, but the amount of room you have influences size choice too. Not everyone has the room for a big G-scale set, and for kids who are old enough, interested enough, and who have the necessary knowledge and fine motor skills, a smaller scale like HO or even N scale may be the best selection.
Extending Train Layouts
Most basic train sets come with an oval of track, which is a great start. But kids can become bored with repeatedly running a train around a plain oval. You can add to their tracks without spending a lot of money and add significant interest in the process. And you can buy a few new track pieces at a time, or the children can save up their allowance to add to their track pieces gradually.

When you buy additional track, understand which specific layouts can be made with the additional track pieces. You don't necessarily have to create the exact track plans recommended, but if you know, for example, that the track pieces you bought are designed to create a turnout, you can help your child create interesting layouts, and get them "unstuck" if they have difficulty.

Choosing your child's first train set doesn't have to be intimidating or expensive. Train enthusiasts understand that what works for the rambunctious kindergarten student isn't going to be interesting to the meticulous 10-year-old. And they understand that although electric trains can become expensive, for many kids they're all about having fun. Consider your child's age and fine motor skills, your space limitations, and your budget before buying, and you're sure to bring home a train set that will provide plenty of healthy diversion.
Trains are fun for any age!
Click here to see what T&K Hobby has for your little ones.