Model Train Essentials: Using the Proper Tools
Posted on
Having the right tools for the job makes any process easier and more enjoyable. Have you ever tried to care for a garden without a high-quality trowel, pruners, gloves, and other necessary tools? Or perhaps you tried undertaking home repairs using the tools you had on hand and things became far easier when you invested in that cordless drill and set of screwdrivers.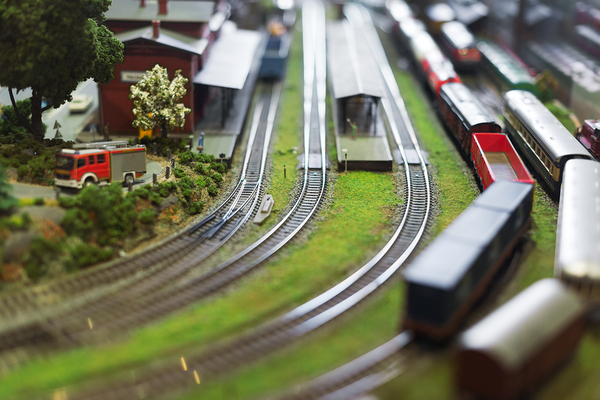 Behind any great model train layout is a good set of tools and parts.

The same is true when you set out to create a model railroad. Don't worry; you won't have to spend a fortune, but investing in useful, high-quality tools will make your model railroad hobby easier, more enjoyable, safer, and more aesthetically pleasing. Here's what you should know about the most useful tools for building and maintaining a model railroad, or 'Model Train Essentials.'
Start with a Flat Surface You Can Clean
A flat, level surface that can be cleaned is the foundation (both literal and figurative) of the successful model railroad build. Some people choose to cover a tabletop or work bench with a large sheet of glass, plexiglass, or laminate countertop. This isn't necessary, but it can make it easier to keep the surface clean. Keep appropriate cleaning products, rags, and paper towels handy to make clean-up easier. The size of your surface, of course, depends on your space limitations and the scale of model railroad you want to create.
Hand Tools and Accessories
Having a selection of basic hand tools, preferably collected in a toolbox or tackle box, keeps you from wasting time when you work on your model railroad. Though you may find you need specialty tools sometimes, a good set of hand tools to start with should include:
Basic screwdriver set (both Phillips and flat-head)
Pliers, both needle-nose and ordinary type
Wire stripper
Hook and pick set
Basic collection of

sandpaper

in various grades
Coping saw, plus coarse and fine blades
Basic file set
Hammer
Adjustable, small crescent wrench

Paint brushes

and other painting supplies
Small bench vise
Carpenter's square

Basic selection of glue

, including thin and thick cyanoacrylate, fast epoxy, and wood glue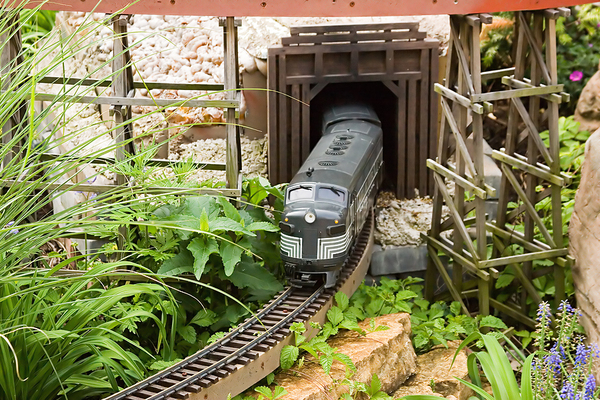 With a well-organized tool kit, you can spend more time enjoying your model railroad.

Powered tools that are handy to have around include:
AC/DC multimeter
Drill and standard set of bits

Dremel tool

for sanding, shaping, and cutting
Safety Gear
Building or modifying a model railroad is far less enjoyable when you have to deal with minor injuries or worse, have to make a trip to the emergency department. At the very least you should have safety glasses, a filter and mask for paint jobs, appropriate, well-fitting gloves, plus other safety gear that may be recommended on the packaging of the tools you purchase.
Tips and Tools for Working More Efficiently

If your tools aren't organized, you can waste significant time simply locating what you need. There are many ways to organize model railroad tools, and the important thing is developing a system that makes sense and that you know you will use. Some people find a wall of pegboard to be the perfect organizer, since items can be easily seen, while others may find that a standard lazy Susan like those found in kitchens is perfect for organizing paintbrushes, glue, paint, and other small tools and accessories. Small parts organizers, with their tiny see-through drawers, are great for organizing screws, nails, bolts, and other tiny parts.

Having the right set of tools will make your model railroad experience more enjoyable and will keep you from wasting time trying to make do with inadequate tools. Organizing your tools, parts, and accessories allows you to locate what you need quickly, so you can focus on what's important: building the model railroad of your dreams.


Be sure to get the correct tools for the job.
We have a large variety of supplies to make the best of your favorite hobby.